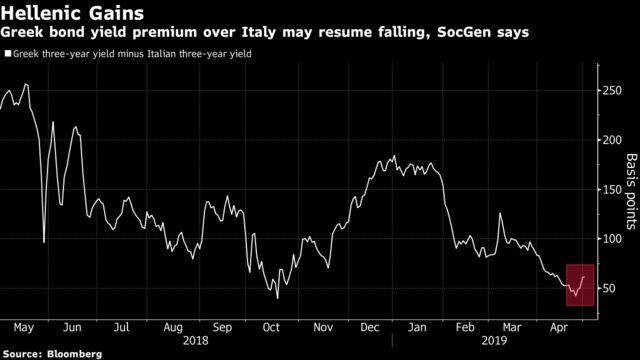 Greece should be rewarded with lower yield premiums as the country benefits from a large budget surplus, debt paydowns, robust growth, and the potential for further reform, according to analysts.
The increase in extra yield demanded by investors to hold Greek notes over Italian ones in the past week is likely temporary and spreads may resume narrowing, said Ciaran O'Hagan, a strategist at Societe Generale.
The bank highlighted the yield differential between Greece's August 2022 debt and equivalent Italian securities.