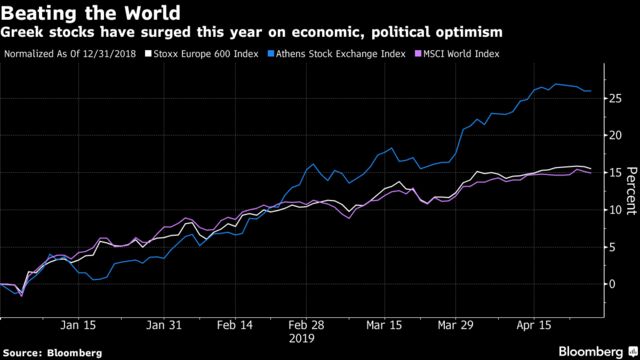 Greek stocks have soared this year to deliver the best returns out of 94 markets tracked by Bloomberg.
Among the worst performers of 2018, the country's shares are now drawing investors optimistic about economic expansion and political reform.
Market players including Jefferies, Bienville Capital Management and Piraeus Securities say there are more returns to be reaped from Greek equities.